Left to right, Perla Zapata: 2nd Runner-up and Miss Congeniality, Ashlyn Chambers: Miss De Queen High School and Talent Winner, Abbygail Ponce: 1st Runner-up and People's Choice.
Saturday night, De Queen High School held its 44th annual Miss De Queen High School Pageant. Ashlyn Chambers won the title of Miss De Queen High School. She also won the talent portion of the pageant with a Tap Dance to "High Hopes" by Panic at the Disco.
Heather Tuttle from Arkansas Children's Hospital has been preparing students at Horatio Elementary for the upcoming Dental Sealant Program. To get students prepared, she explained that there are no "ouchies" and no shots! The Dental Sealant Program consists of a team that provides oral health education and preventative care such as dental screenings, fluoride applications and dental sealants to children's teeth to protect them from cavities through adulthood. The team travels across the state, sometimes collaborating with local dental providers to reach more than 60 schools and 6,000 students every year. Students are also taught about important habits like brushing and flossing through the "teACHout," an educational component of the Dental Sealant Program.
Link to video posted below:
https://worldstrides.com/itineraries/washington-d-c-and-new-york-city/
DE QUEEN HIGH SCHOOL QUIZ BOWL TEAM GOES UNDEFEATED AT TOURNAMENT MONDAY 01/28/20
The De Queen quiz bowl team competed Monday, January 27th in the Mena invitational tournament held on the U of A Rich Mountain campus. They went undefeated winning the tournament. A total of eleven teams competed.
From Arkansas Governor, Asa Hutchinson.
"Today I'd like to talk about the ways the state Revenue Office has made life easier for its customers – who are the taxpayers of Arkansas.
When I took office in January 2015, I asked agency leaders to identify state services that we could streamline and simplify. At the time, the state revenue offices offered online tag renewal, a valuable service that saved Arkansans a trip to the Revenue Office. But we thought we could do more.
So the folks at the 134 revenue offices across Arkansas put their heads together, and as of today, you can conduct nearly all of your revenue business online on a computer or a phone. You can do pretty much whatever you want while you're on an evening walk or even watching a football game.
They call it "Skip the Trip."
If you lose your driver's license, a brief visit to MyDMV.Arkansas.Gov allows you to apply for a replacement, and they'll mail it to your house.
If you want a personalized license tag, you can check to see whether another car owner already is using the name. If it is available, you can order it online.
The possibilities go on: You can check the status of your car title, transfer vehicle ownership, and calculate sales tax.
In 2018, Arkansas became one of the first states to allow complete registration of a vehicle online.
To put this in perspective, in 2017, Arkansans registered over 643,000 vehicles at revenue offices throughout the state.
Skipping the trip would save on average an hour for each registration. If only half of those registrations occurred online, Arkansans would save 36 years of driving and standing in line.
There is a benefit in this for those who prefer personal interaction – the lines will be considerably shorter.
Give it a try at MyDMV.Arkansas.Gov. The website is taxpayer-friendly and will save you time, effort, and gasoline. The website recently was honored with the Excellence in Government Partnership Award by the American Association of Motor Vehicle Administrators.
Time is our most valuable commodity. Once you've used it, you can't get it back. Skip the trip, and you'll have more time to do something important.
Don't be like the gentleman who thought he preferred to stand in line and conduct his business in person. Last year, he decided to go the high-tech route. When his new stickers arrived in his mailbox, he quickly realized he should have skipped the trip sooner."
The second half of new and improved helmets recently obtained by The De Queen Fire Department have been provided by a grant received from local land and timber producer, the Weyerhaeuser company.
The helmets have a variety of features that assist the firefighters with safety and visibility when responding to calls and extinguishing flames at the scene of a fire.
De Queen mayor, Jeff Brown applied for the grant without telling Fire Chief Dennis Pruitt or any of the department members in advance so that the news would come as a surprise.
The funds were applicable to be used for any projects related to the city of De Queen and Brown says he knew the first half of the helmets had been purchased last year, so the city still had a need to provide the additional helmets for the remaining firefighters.
Brown applied for the opportunity back in September 2019 and the funds were awarded in the amount of $4,700 the following month in October, 2019 and the helmets were handed out by Brown at the most recent Fire Department meeting held earlier this month.
Brown expressed thanks to Weyerhaeuser for their generosity in providing the grant money, and the firefighters then expressed their thanks to the Mayor for seeking the funds. The appreciation was announced by surprising Brown with a quilt at the January Fire Department meeting. The firefighters each pitched in their own money to have a quilt hand sewn with the department logo and each member signed the quilt as a token of appreciation for the mayor's kindness.
The De Queen Fire Department is located across from city hall on North 2nd street in De Queen and can be reached at 584-7224 for questions and safety concerns.
A man was jailed for multiple charges after authorities responded to a call regarding someone being shot at near Horatio over the weekend.
A report released by The Sevier County Sheriff's Department states that deputies were dispatched to a residence on Ramasco Lane East of Horatio On Saturday, January 25th.
Upon arrival at the scene, Deputies noted coming in to contact with Charles Ramasco III of Horatio. Charles reportedly stated that he and his uncle were outside when Charles Ramasco Jr., age 59 of Horatio had fired seven shots from a rifle at them from the back porch of the residence.
It was reported that Charles Ramasco III had an active protective order against Charles Ramasco Jr. at the time of the incident.
Deputies noted that Ramasco Jr. was intoxicated at the scene and also refused to answer any questions regarding the incident. Ramasco Jr. was transported to the Sevier County Jail and has been charged with two counts of aggravated assault as well as violation of a protection order.
Millions of men, women, and children are trafficked every year. According to the National Human Trafficking Hotline, reports of trafficking can be found in every state including Arkansas. In fact, 121 calls from Arkansas came into the hotline last year resulting in 41 possible cases identified.
January has been declared National Slavery and Human Trafficking Prevention Month.
Human trafficking is modern-day slavery. It involves the use of force, fraud, or coercion to obtain some type of labor or commercial sex act. It can happen in any suburb, rural town, or city.
The National Human Trafficking Hotline reports that of the calls placed from Arkansas last year, 35 relayed information with a high indication that trafficking was taking place. The hotline also reports 33 calls made were from victims or survivors.
In recent years, the Arkansas General Assembly has passed legislation addressing human trafficking. In the 2019 Regular Session, we passed the following:
ACT 937 requires the Department of Education and the Department of Human Services to collaborate on providing awareness and training materials to local school districts on human trafficking that include strategies for the prevention of child trafficking.
ACT 842 includes evidence of a person's prior sexual conduct that was committed when the person was a victim of human trafficking under the state's rape shield law. Rape shield laws forbid certain evidence in a trial that is believed to be prejudicial and harassing.
ACT 536 amends the offenses that disqualify an individual from receiving a first time teaching license or renewal of a teaching license, including adding as disqualifying offenses the trafficking a person or patronizing a victim of human trafficking.
Human trafficking is a crime that hides in plain sight. Often, it simply takes an astute police officer, hotel worker, or bystander to notice and speak up—and save a victim.
To report trafficking call 1-888-373-7888 or text 233733. You can also chat live with an operator at www.humantraffickinghotline.org
The next big project goal for Sevier County was announced to community leaders and business owners during a lunch meeting held at the UA Cossatot's De Queen Campus Wednesday afternoon, January 22nd. The meeting was coordinated by County Economic Development Director Lisa Taylor and the De Queen Rotary club, who sponsored a pasta and salad meal for attendees.
The project goal was revealed to be an inclusive playground proposal for the city of De Queen . The information was explained through a program lead by Presenter Jill Moore and Landscape Architect Dave Roberts.
Potentially, the inclusive playground would be located inside Herman Dierks park and the feature would allow for children with all types of needs to have a safe, welcoming place to play and learn.
Presenter, Jill Moore reported that research shows the special needs community collectively spent more than $17 billion dollars on tourism and travel in recent years.
As the initiative to grow Sevier County as a tourist destination continues to gain momentum, the addition of an inclusive playground would contribute value to those efforts and the community would benefit from the new attraction in a variety of ways.
The playground will provide special needs families a space for a child to "be a real kid" and experience fun interactions inside a safe environment. Locally, fun and learn land school has more than 100 students who would benefit from the playground.
Both Moore and Roberts noted that families will travel from far and wide to spend time at parks with ADA friendly structures and those travelers then spend tourism dollars on hotels, restaurants, fuel at gas stations and shopping at boutiques, which benefits the economy in Sevier County.
Features at the inclusive playground would require a wheelchair accessible setup with safety enclosures and unitary surfacing, as well as lots of shade areas for children with sensitivities to the sun or similar conditions.
According to Jill Moore, one in every four Americans is living with some kind of disability, even if it isn't physically noticeable to the general public. Disabilities go beyond physical setbacks, as autism, the deaf, blind and those with sensory issues are also listed in the American Disabilities and Act and inclusion of children who need such accommodations would be considered in the design of a playground for De Queen.
Moore says these playgrounds are not just for  "kids in wheelchairs" as she reports these types of attractions benefit everyone.
In order to bring the inclusive park to Sevier County, financial support is needed from the community. The estimated cost for the proposed playground is more than $300,000 and the money can be obtained through several different efforts collectively.
Donations from civic organizations, clubs, groups, churches, private donations, state and federal grants, corporate sponsorships and fundraising efforts can all be combined toward the common goal of constructing an inclusive playground in De Queen. It is also possible for funds from a city or county to be used to match funds that are raised or donated.
Naming opportunities are also available for businesses who pledge a gift amount to the project, however, Jill says even just sharing information on social media and spreading the word about an inclusive playground is a way to support the project aside from donating money
For information on naming sponsorships and assisting in the inclusive playground project, please reach out to The De Queen Rotary club.
More information about the pending inclusive playground project in De Queen will be reported as details become available to KDQN.
The De Queen Junior High School Quiz Bowl team hosted and competed in the 5A South Regional Tournament at the CCCUA De Queen Campus on Friday, January 17, 2020. The Junior High team was undefeated and earned 1st Place in the tournament. The team will advance to the State Competition February 8 at Watson Chapel High School in Pine Bluff, AR. The team is made-up of students in 7th – 9th graders. McGuyre Moore and Altin Kight tied for high point scorers and will be on the all-tournament.
Intelligent.com is a trusted resource for online degree rankings and higher education planning. They recently announced their national community college list for 2020 listing the top 60 online community colleges in the United States. UA Cossatot was included on this list and was also named the "Most Affordable Online Community College" in the nation.
After comprehensive research, UA Cossatot was included in this list. Of the top 60 community colleges, UA Cossatot was ranked at number 15.
The 2020 rankings are calculated through a unique scoring system, which includes student engagement, potential return on investment, and leading third-party evaluations. Intelligent.com analyzed 286 schools, on a scale of 0 to 100, with only 60 making it to the final list.
Students who choose any one of these online schools are expected to gain employment at a faster rate. Intelligent.com provides unbiased research to help students make informed decisions about higher education programs.
Dr. Steve Cole, Chancellor of UA Cossatot said, on the rankings, "It is certainly an honor to be on any list that shows we are creating tremendous value for our students. We feel that when students choose us, they made a thoughtful decision based on many things, including affordability and employment once they are finished. We help students check both of those boxes at UA Cossatot".
UA Cossatot was the first Arkansas institution of higher education to offer a degree completely online and continues to lead the way in the number of courses and programs offered online. UA Cossatot also rewards online students by offering most online courses free of textbook costs. To learn more about these opportunities, please visit www.cccua.edu.
ARKANSAS AG SEEKING INTERNS FOR SUMMER 2020 01/24/20
Arkansas Attorney General Leslie Rutledge today announced her office is now accepting applications for summer interns. The summer internship session will begin June 8, 2020.
"An internship with the Attorney General's Office offers invaluable hands-on experience in the State's top legal office," said Attorney General Rutledge. "I want to encourage careers in public service and help college students gain real-world involvement on issues that directly impact the people of Arkansas."
Applicant packet information is available at ArkansasAG.gov under the Office tab.
The deadline to apply is March 31, 2020.
Some interns may be able to arrange for college credit for their internship depending upon the requirements of their college or university.
Any questions regarding the Attorney General's Office internship program may be directed toward the Human Resources Department at internship@ArkansasAG.gov or (501) 682-2007.
CITY COUNCIL HEARS MASTER PLAN PROPOSAL AT RECENT MEETING 01/27/30
A quick city council meeting was held in De Queen Tuesday night, as a short list of agenda items were addressed in roughly 30 minutes.
After approving the previous meeting's minutes, the resolution to continue holding council meetings on the 1st and 3rd Tuesday of the month at 5:30 p.m. in City Hall was approved. The aldermen then heard the master plan proposal from County Economic Development Director, Lisa Taylor.
The Master plan, as explained by Taylor, is a land use and infrastructure plan that establishes local goals, objectives and policies for community growth over the next 20-30 years. The proposal is not a legally binding agreement, but rather an organizational tool that prevents cities from becoming "plop and drop" communities with no specific layout or consistency involved in the coordination of new home and business developments.
Each new business, update to city roads, big financial move and new residential neighborhood will all be coordinated with the master plan for De Queen before construction on those projects could begin. The formal establishment of a master plan for the city of De Queen is expected to take between 18 months and two years to complete. Taylor noted that many big cities around the state have seen success through the master plan process.
Following the master plan discussion, Water superintendent Darren Higgins reported that the weather has caused a slight Delay in the Stilwell Water Tank project, but a completion date is still on track for the first week of February. The council approved a request from Higgins for a pressure wash job on a city tank in the amount of $5,000.
The council then made an amendment to the safe water drinking fee ordinance, which Mayor Jeff Brown explains is a change that has already gone into effect, but the council simply needed to reflect the change in the ordinance.
*
Audio Player
Before adjourning, the council approved the reconfirmation of planning commission members Eduardo Abril, Patty Sharp and Linda Candelaria.
The next De Queen City Council meeting will be held February 4th at city hall, beginning at 5:30 p.m. and the public is welcome.
Local Police are seeking information about a stolen vehicle that was involved in a pursuit that resulted in an accident causing injuries for a Sheriff's Deputy.
A press release from the De Queen Police Department states that officer Jarrin Platt was dispatched to Baker's Sales and service in reference to a break-in on Monday, January 20th, 2020 at approximately 10:46 a.m.
Officer Platt was advised that sometime between 12:00 a.m. and 4:00 a.m. someone had stolen a Grey 1997 Dodge Dakota extended cab truck, along with an assortment of wrenches, sockets, pliers, screwdrivers and tool boxes taken from the shop area.
Later that day, Officer Platt reported seeing the truck traveling West on highway 70 and he attempted to make a traffic stop on the vehicle. The driver of the stolen vehicle then fled West and a pursuit was initiated. The driver reportedly turned on stateline road and the pursuit continued for several miles and other officers began to assist in attempting to apprehend the suspect. One officer, Deputy Justin Gentry of the Sevier County Sheriff's Department was injured in a single-vehicle accident during the pursuit.
Deputy Gentry was extricated from the scene and Air Evac transported him to a local hospital.
On Tuesday, January 21st, Deputies of the Sevier County Sheriff's Department received information about the truck and recovered the vehicle on Miles road and transported it to Baker's to be processed.
Deputy Gentry was reported to have had surgery on Tuesday. The officer received a broken arm and a fractured back in the accident and is currently recovering.
If anyone has information regarding the stolen truck, please contact Captain Sonny Kimmel of The De Queen Police Department or investigator Brian Hankins with The Sevier County Sheriff's Department. Call 870-642-2213 or 870-642-2125.
As part of ongoing efforts to address conflicts between double-crested cormorants and wild and stocked fisheries, the U.S. Fish and Wildlife Service is asking for public input on future management options.
Future management actions built on a strong biological foundation ensure cormorant populations are managed responsibly and in compliance with federal laws and regulations, while balancing economic development, human health and safety, endangered species management and other priorities.
According to Arkansas Senator Tom Cotton, "Arkansans are experiencing the harmful impact of double-crested cormorants across the state. As one of the top aquaculture producers in the nation, Arkansas and its fish farmers are suffering millions of dollars in losses as these avian predators consume critical inventory" . "I am glad the Department of Interior is taking this problem seriously and hope that further progress will come swiftly."
On Monday, January 20th, 2020 at 2:15 am, Deputies of The Sevier County Sheriff's Department were advised of a vehicle that had been stolen from The County Road Department.
A report from The Sheriff's Department states that Deputies initiated a pursuit of the man driving the 2017 Ford Flatbed truck that had been stolen from The County Road Department. Deputies pursued the vehicle from De Queen to North of Horatio until the pursuit ended on Sycamore road East of De Queen. At that time, the driver, Christopher Hill, age 39 of De Queen was apprehended in police custody.
Christopher was transported to the Sevier County Jail in De Queen and charged with commercial burglary, (class C felony) theft of property (class B felony) and felony fleeing (class D felony).
Agencies assisting in the apprehension of the suspect include the 9th West Judicial Drug Task Force, The De Queen Police Department, and the Arkansas state police.
Back row: Hailie Alvarez, Perla Zapata, Ashlyn Chambers, Haylie Melendez, Aubrey Seymour
Front row: Jinnefer Lagunas, Abbygail Ponce, Emily Avalos, and Alicia Salazar
STOLEN RAZOR RECOVERED BY SHERIFF'S DEPARTMENT 01/22/20
Stolen property was recovered by Deputies of The Sevier County Sheriff's Department last week.
A report released by the department states that investigator Bryan Hankins recovered a 2016 polaris razor XP 1000, valued at $16,000. The razor had been reported stolen from a location in Lockesburg, Arkansas on November 25th, 2019. Howard county investigator Joey Davis assisted in the recovery of the razor and the investigation is ongoing at this time.
TRAIL BUILDING SCHOOL IN DE QUEEN THIS WEEK 01/22/20
Dr. Jason Lofton, of Legacy Initiatives has announced representatives of the International Mountain Biking Association will be hosting a mini Trail Building School January 23-25. This will involve a 3-4 hour classroom session with two days in the field at the lake actually breaking ground on the proposed trail. Those involved in the Trail Building School will serve as team leads on the future trail project." Legacy Initiatives is seeking area residents who are interested in being a part of this exciting opportunity and laying the foundation for a vast variety of outdoor recreation opportunities in our area.
The plan is for there to be multi-use trails designed specifically for mountain biking but which can also be enjoyed by walkers, runners and hikers. The vision is to have trails surrounding the entire lake connecting all the campgrounds. This will create a vast recreation opportunity for local residents as well as a new tourism destination for mountain bikers. The popularity of cycling has grown significantly over the past decade with the cycling industry contributing approximately $6.2 billion to the US economy. There are an estimated 47.5 billion cyclists in the US and that number is growing every year.
Dr Lofton hopes the trails will encourage local residents to get out and enjoy our vast natural resources and that over time we can grow into a cycling community. "I want to see our part of the state get healthier and one way to do this is through cycling". With our proximity to the Dallas Ft. Worth metroplex and Hochatown, Dr. Lofton believes there is a place for cycling tourism here in Southwest Arkansas. "Arkansas is quickly becoming a cycling tourism state thanks to what the Walton Foundation is doing in Northwest Arkansas. Our vision with Legacy Initiatives is to help improve the lives of the people in Sevier County and Southwest Arkansas. We believe by helping be a catalyst for outdoor recreation through these trails this can help stimulate our local economy, overall health and quality of life in our area".
If you are interested in being a part of the Trail Building School please contact Jason Lofton at jason.lofton@legacymail.org or call his office at 870-642-4000.
SAVE THE DATE: MARGARET DANIEL EDUCATIONAL FOUNDATION DINNER AND SILENT AUCTION 01/22/20
Community residents are encouraged to save the date for the upcoming Margaret Daniel Foundation Dinner and silent auction will be taking place on Saturday, February 15th at 7:00 p.m. The dinner will be held at Ashdown High School and tickets are available now. The cost is $50 and tickets can be purchased by calling 870-898-3562. Menu sponsors and table for 6 sponsors available.
HARVEST REGIONAL FOOD BANK COMING TO SEVIER COUNTY 01/22/20
Harvest Regional Food Bank is returning to Sevier County with its TEFAP USDA Commodity Mobile Pantry. "We have several communities in our rural service area that are not fully served by local partner agencies. To be sure that the residents in these areas are served, we are providing direct service where needed." said Camille Coker Wrinkle, Executive Director of Harvest Regional Food Bank.
Harvest Regional Food Bank will distribute TEFAP USDA Commodities directly from their truck on Wednesday, February 26, 2020 from 10 am to noon. The truck will be parked at the Horatio First United Methodist Church located at 304 S Pennock St., AR. Next Mobile Pantry will be on Wednesday, May 20, 2020.
Recipients must bring photo identification verifying their age and residence in Sevier County. Distribution is limited to one per household. USDA TEFAP Commodities will be available for those who meet income requirements. Please note, the day of mobile pantry will be on a Wednesday.
A De Queen man was held in the Sevier County jail after authorities responded to a noise complaint Sunday.
A report released by The Sevier County Sheriff's Department states that deputies arrived at the scene of a noise complaint call and came into contact with Daryl Rink, age 30 of De Queen on Sunday, January 19th. Officers noted finding that Rink had hit another vehicle with his own car and reportedly found that the man had been "consuming alcoholic beverages." A series of field sobriety tests were administered before Rink was transported to the Sevier County Jail on suspicion of driving while intoxicated. While at the jail, he allegedly refused to take a breathalyzer exam and was charged with two crimes. Rink is now facing charges for DWI and refusal to submit to a breath test.
EDGE stands for Economic Development for Growth in Excellence.
According to the group's facebook page, the organization was formed in May 2018 and is composed of local business owners seeking to "promote economic development through De Queen and Sevier County by forming an allegiance of volunteers that will act as a force to create community involvement and initiate change in order to achieve growth for local communities and businesses."
According to google maps, heading West from De Queen towards Broken Bow, Oklahoma is a 28-minute drive, while the 33-mile trip East from De Queen to Ashdown is estimated to take 41 minutes without excess traffic.
North of Sevier County,  there are "damp" liquor laws active for neighboring Polk County, Arkansas. Information on the official website for the city of Mena states that a few local restaurants are able to serve alcoholic drinks, however, there are  no liquor stores permitted to sell alcohol in Polk County.
EDGE is driving the initiative with the purpose of keeping those dollars spent on alcohol inside the Sevier county line.
In order for the item to pass, at least 2,503 signatures or 38 % of registered voters must sign the petition. Signing the petition doesn't automatically mean a resident is in support of the item. A signature only indicates a desire for the issue to be put on the ballot, even if a resident shall choose to vote against it.
The petition will become available to the public through local business owners in retail stores and canvassing efforts around the county. Interested residents can request to view and sign the petition beginning Monday, January 20th.
Registration is going on now for the Spring soccer season in De Queen. The De Queen Soccer Association and De Queen Parks and Recreation department are currently accepting registration forms for Pre-K through 6th grade children. The registration fee is $25 and parents are required to sign their approval and medical release form for each child. Pre-K, Kindergarten 1st and 2nd grade soccer will be held on Thursday nights, 3rd, 4th, 5th and 6th grade soccer will be held on Monday nights.
Player information and medical release forms can be picked up at the parks and recreation office and all forms must be turned in by January 30th.
For questions, contact sports director Shelby Liggin at 870-642-4140 or email Sliggin@cityofdequeen.com
Workers' comp fraud makes up four % of the total number of insurance fraud cases investigated by the division. Since 1993, when the investigation division was created, it has referred 166 cases to local prosecutors. Those referrals resulted in 123 convictions and three acquittals. The remaining cases were not acted on by prosecuting attorneys.Arkansas companies can get workers' comp from two categories. The most affordable plans are in the voluntary market. The other plan is an assigned risk pool for companies that do not generally qualify for the more affordable coverage available on the voluntary market. The Insurance Department annual report concludes that without the changes made by the legislature in Act 796 of 1993, it is doubtful that a voluntary market would still exist in Arkansas. The assigned risk pool, which is typically considered the market of last resort, would likely have become the Arkansas workers' comp market of "only resort," the insurance officials reported.
The state's chief fiscal officer recently appeared before a Congressional committee in Washington, D.C. He briefed federal officials on the history of the Arkansas balanced budget amendment, and how state government can operate efficiently under a balanced budget every year.
The U.S. government is expected to run a deficit of $984 billion this fiscal year. Arkansas voters approved Amendment 20 to the state Constitution in 1934, which prohibits the state from borrowing money without approval by citizens in a statewide vote. Amendment 20 was placed on the ballot by the 1933 legislature.In 1945 the legislature approved the Revenue Stabilization Act, which prioritizes state spending. If revenue declines due to a slowdown in the economy, state agency spending is reduced accordingly.
LITTLE RIVER CHAMBER OF COMMERCE BANQUET SET FOR FEBRUARY 6TH 01/21/20
The Little River County Chamber of Commerce has invited the community out to their annual membership and awards Banquet on Thursday, February 6th at the Barbara Horne Civic center on The UA Cossatot Ashdown campus. Doors open at 5:30 and attendees can choose between a steak or chicken dinner meal. The Ashdown High School Drama Club will be providing entertainment for the evening and the cost of tickets is $30 per individual or $50 per couple.
Various awards will be given out during the banquet, including teacher of the year, citizen of the year, large and small business awards and more. For tickets, call the Little River County Chamber of commerce at 870-898-2758 or visit red river oil.
Exposure to books provides significant academic advantages as 85% of the brain is developed between the ages of 3-5.
To provide Arkansas families with more resources, a state 501 (c) (3) partnered with the Dolly Parton Imagination Library in July 2017. Arkansas is 1 of 4 states to partner with the organization.
In 1995, singer-songwriter Dolly Parton launched the Dolly Parton's Imagination Library, to benefit the children of her home county in East Tennessee. Her vision was to foster a love of reading among her county's preschool children and their families. The new program gave each child from birth to age 5 a specially selected book each month.
The program has expanded and now delivers 1.4 million books each month to children nationwide.
Recently, the House and Senate Education Committees were updated on the progress of the Arkansas Imagination Library.
Approximately, 39,000 books are delivered each month to Arkansas children enrolled in the program. And in the last year, more than 427,000 books have been delivered to Arkansas homes. The number of books mailed monthly grew 87.3% in just two years.
Thousands of families could still benefit from the program. Any family with children ages 5 and under can sign up regardless of income. We have provided a link on our website www.arkansashouse.org.
BURGLARY HANDLED BY CITY POLICE IN DE QUEEN SATURDAY 01/17/20
A man was jailed for burglary after authorities responded to a call at an apartment complex in De Queen Saturday night.
A report from The De Queen Police Department states that Sergeant Wayne Baker and Officer Micheal Barnes were dispatched to the scene of a burglary in process at Kingsgate Apartments around 5:56 p.m. on Saturday January 11th.
Police identified the burglary suspect as Rowdy Roberts, age 32 of Horatio. The occupant of the burglarized apartment reported coming home to damage at the residence, including a flooded bathtub and standing water throughout the living room and bathroom floor. Officers took photographic evidence of the scene and Roberts was placed in custody, then transported to the city police department for questioning. Roberts was charged with residential burglary, criminal mischief and theft of property. He was held in the Sevier County Jail in De Queen for the alleged crimes.
DEADLINE FOR SEVIER COUNTY HOSPITAL FLOOR PLAN COMMENTS TODAY 01/17/20

The deadline to submit input on the floor plan for the new Sevier County Hospital is today, Friday January 17th.
Local residents can look at the floor plan (pictured above) and email any comments that will be helpful in the overall design of the layout of the hospital. The board is looking for helpful and thoughtful comments regarding the layout of the hospital and all submissions must be turned in by the end of the day today, Friday, January 17th.
Please provide comments by emailing: myhospitalcomments@gmail.com
In the subject line, please enter: COMMENTS
Please include your name and address in the body of the email. Only verified comments will be accepted.
WILDLAND FIRE TRAINING OPEN TO AREA FIRE AND RESCUE AGENCIES 01/17/20
Red River Army Depot will be hosting a Wildland Fire Training Academy open to firefighters in the Southwest Arkansas area. The training is scheduled for February 3-11, 2020. This will be the third training academy held at RRAD.
This year the academy is offering seven courses, including: S-130/190 Basic Wildland Firefighter; S-212 Wildland Chainsaws; S-215 Fire Operations in the Wildland/Urban Interface; S-131 Firefighter Type 1; S-219 Firing Operations; S-230 Crew Boss (single resource) and S- 290 Intermediate Wildland Fire Behavior.
Registration is open to all federal and state agencies, as well as fire departments and prescribed burn managers. Classes will begin each day at 8:00 am at Red River's Elliott Lake facility.
Those wanting to register may contact the Texas A&M Forest Service Regional Assistant Fire Coordinator, Billy Whitworth, at 936-546-3150 or by email at bwhitworth@tfs.tamu.edu.
FINES SUPPLY GRANT MONEY FOR ARKANSAS OUTDOOR EDUCATION AND CONSERVATION 01/17/20
Arkansas students participating in conservation education programs will have nearly a half a million dollars in support, thanks to the fines collected from poachers and other people who violate hunting and fishing laws in the state.
The Arkansas Economic Development Commission Division of Rural Services has awarded $444,230.34 in grants to promote wildlife education and improve school conservation programs to 164 schools, school districts, and conservation districts in 70 Arkansas counties. The grant program is funded by the Arkansas Game and Fish Commission through fines collected from hunting and fishing violations. These grants have helped create archery, fishing and competitive shooting sports programs, created and enhanced outdoor classroom opportunities and provided funding for educational materials, lab supplies and field trips to AGFC nature and education centers. Conservation districts also use the funding to help promote wildlife conservation awareness in the communities by hosting environmental education days and fishing derbies for children of all ages.
Applications for these grants are each fall, with deadlines for grant proposals usually set at the beginning of October.
Visit www.ArkansasEDC.com/Rural-Services for more information on the grants, including a complete list of award recipients and program narratives.
ROAD IMPROVEMENTS APPROVED FOR POLK COUNTY 01/16/20
The Arkansas State Highway Commission has approved a bid for improvements to roadways in Polk County, according to Arkansas Department of Transportation (ARDOT) officials.
The purpose of this project is to resurface selected sections of 3.7 miles of U.S. Highway 71 and State Highway 88 in Mena. Crow Group, Inc. of Morrilton was awarded the contract at $1,881,608.15.
Construction is scheduled to begin in two to four weeks, weather permitting. Completion is expected in mid 2020.
Travel information can be found at IDriveArkansas.com or ArDOT.gov. You can also follow us
on Twitter @myARDOT.
HORATIO BOARD OF EDUCATION JANUARY MEETING UPDATE 01/16/20
Horatio Board of Education met in regular session on Monday, January 13, 2020 in
the administration building. The board voted to extend contract of superintendent, Lee Smith, through June 30, 2022. They also approved the 2020 master plan and resolution certifying the dedication of local resources to meet district's share of the finance participation. Board members approved the resolution for the 2020 Annual School Election, to be held March 3, 2020. The board approved Save the Children budget and proceed with hiring of coordinators.
They accepted bid from Progressive Technologies for improvements to high school cameras and student transfer from De Queen to Horatio.
ARKANSAS AG FILES SUIT AGAINST TEXARKANA BUSINESS OWNER 01/16/20
Wednesday, January 15th, Arkansas Attorney General Leslie Rutledge filed suit against Texarkana business owner Robert Stevens, owner of Pro-Pave Asphalt, Robert Stevens Construction and RS Asphalt, for multiple violations of the Arkansas Deceptive Trade Practices Act (ADTPA) and Home Solicitation Sales Act (HSSA). Eight consumers have reported losses of nearly $60,000 resulting from Stevens' aggressive and deceptive sales tactics.
"Arkansans, including our most vulnerable citizens, must be protected from aggressive business practices that attempt to skirt the law and demand exorbitant payments before work is performed or services rendered," said Attorney General Rutledge. "I will continue to hold bad actors accountable for their deceptive business practices."
Eight consumer complaints received by the Attorney General's Office between April 2016 and August 2019 reveal a common scheme. Stevens or his workers typically pull up to consumers' houses in an asphalt truck, claim to have some leftover asphalt to sell at a "deeply discounted price," and provide only vague, misleading, and incomplete estimates of the total cost. Stevens then immediately begins laying asphalt while failing to ever inform the consumer of their three-day right to cancel as required by the HSSA. After the work is completed or nearing completion, Stevens demands an exorbitant and unexpected payment amount and regularly threatens or intimidates consumers until they pay.
Six of the eight unresolved complaints are from senior citizens over the age of 60 and span the State from Manila to Gravette and Texarkana.
Stevens can face a $10,000 fine for each violation of the ADTPA and HSSA and is subject to an additional $10,000 penalty per violation for targeting elderly consumers.
General Rutledge encourages all Arkansans to demand written estimates of the total project price before any construction work begins.
For more tips to help avoid falling victim to bad actors, or to file a consumer-related claim with the Arkansas Attorney General's Office, call (800) 482-8982, email consumer@arkansasag.gov or visit ArkansasAG.gov.
FULL AGENDA HANDLED BY DE QUEEN SCHOOL BOARD MONDAY NIGHT 01/16/20
A full list of agenda items was tackled by The De Queen school board during the meeting Monday, January 13th at the district administration building. A new head coach for the leopard football program was announced with Brad Chesshir to fill the role beginning later this year. Chesshir is the current defensive coordinator at Jonesboro High school and he also worked as a coach with Nashville High School when the team won a state title in 2015.
(click to hear soundbite on new Football Coach Brad Chesshir from Superintendent Jason Sanders)
Audio Player
KDQN 921 FM was granted exclusivity of broadcasting leopard athletic events by the board and Bunyard Broadcasting will continue to host the official network of leopard sports.
A master plan for the district's future was approved. The plan allows flexibility to be adjusted as goals for De Queen Schools continue to evolve in the coming years. In addition to all financial statements, expenditures, student transfers, policies and previous meeting's minutes, the expulsion of an unnamed student was also approved, as recommended by Superintendent, Jason Sanders.
In Mr.Sanders report, plans for the future were discussed in terms of phase two for the High School construction project. Sanders says a courtyard for outside classes and lunch breaks are on the way, along with renovations for the Jr. High School and many other updates still in the works.
(Listen to hear soundbite on district plans from Superintendent Jason Sanders)
Audio Player
Also in the Superintendent's report, the board discussed a partnership with UA Cossatot Community College that would bring "leopard launch" to the district. The proposed program would allow students to graduate High School with an associate's degree from the college. Sanders describes the program as "competitive."
(Listen to hear soundbite on the leopard launch program from Superintendent Jason Sanders)
Audio Player
After approving the resignation of Athletic Director Bob Sikes and rescinding the resignation of Katelynn Norris, the board renewed contracts for Superintendent Jason Sanders and Assistant Superintendent Paul Shelton. They also heard a report from Joe Vallee in the maintenance department regarding properties around the county that are owned by the district but are currently inaccessible or occupied by friends of De Queen schools. The board then approved the selling of a property in Lockesburg and established the next meeting time before adjourning.
The next De Queen School Board meeting will be held Monday February 10th at 5:30 p.m. in the district administration building.
SEVIER COUNTY FARM BUREAU RECEIVES RECOGNITION AT ANNUAL CONVENTION 01/14/20
Sevier County Farm Bureau President Bruce Jackson (center) of Lockesburg received recognition for the county's work at the 85th Arkansas Farm Bureau annual convention recently in Little Rock. Presenting the award were former President Randy Veach (right) and newly elected president Rich Hillman of Arkansas Farm Bureau. Each county Farm Bureau is measured in 10 program areas and awarded Gold Stars for exemplary effort in each one. Sevier County earned 9 Gold Stars.
Arkansas Farm Bureau is a non-profit, private farm and rural advocacy organization of more than 191,000 families throughout the state working to improve farm and rural life.
ARKANSAS GOVERNOR TO SPEAK AT KNIFE DEDICATION CEREMONY IN HEMPSTEAD COUNTY THIS WEEK 01/14/20
Arkansas Governor Asa Hutchinson will be appearing in Hempstead County this week, as he is set to speak at the Arkansas #1 knife dedication ceremony during the grand opening of the UAHT James Black School of Bladesmithing and Historic Trades. The campus is located in Historic Washington State Park and the dedication ceremony will be held on Friday, January 17th at 2:30 p.m. The grand opening will also be the first public viewing of Arkansas #1 knife. Along with the dedication, there will be a special reception hosted by the Southwest Arkansas Arts Council.
The 92nd General Assembly, in ACT 510, designated the Bowie knife, commonly known as the "Arkansas Toothpick," as the official knife of the State of Arkansas. The General Assembly also passed, and Governor Asa Hutchinson signed into law ACT 818, which designated Historic Washington, Arkansas, as the "Birthplace of the Bowie Knife, Arkansas Heritage Site" and designated the University of Arkansas Hope-Texarkana to develop and operate a school of bladesmithing.
Visit https://www.uaht.edu/bladesmithing/ for more information about the dedication ceremony and the bladesmithing school.
HORATIO ELEMENTARY TEACHERS RECEIVE GRANTS 01/14/20
Three Horatio Elementary staff members successfully earned grants for their programs recently. Karen Cunningham earned a Blue & You Foundation grant for $1,000 to upgrade the school's first aid and CPR equipment. Leslie Ray was awarded two Life Science classroom grants totaling $631 for the addition of a freshwater aquarium and dissection materials. Glenda Butler was awarded $3,283 from the Arkansas Game & Fish Commission to support the school's greenhouse and gardening education. Congratulations to these educators for going above and beyond to make safer and more meaningful learning experiences for students.
DEANN VAUGHT WEEKLY REPORT 01/13/20
In an age where technology moves at a rapid pace, electronic devices often become e-waste in only a few years after manufacturing.
Electronic waste is commonly known as e-waste. It is defined as used electronics that are nearing the end of their useful life, and are discarded, donated or given to a recycler.
The amount of worldwide e-waste generation in 2018 exceeded 50 million tons. And it's growing at a rate of 5% every year.
This month, a House City, County, and Local Affairs Planning Sub-Committee held a meeting to discuss e-waste, the impact it has on our state, and what is being done to address the problem.
Many electronics contain elements – lead, mercury, and cadmium, for example – that are safe when the items are used as directed but can be hazardous if disposed of in household trash and compacted at landfills. There are 19 Regional Solid Waste Management Districts across the state. Representatives from several of those districts testified to members of the committee about their e-waste recycling efforts. In that testimony, we learned that e-waste represents 2% of America's trash in landfills, but it equals 70% of overall toxic waste. We also learned that only 12.5% of e-waste is currently recycled.
An estimated 6,000 tons of e-waste in 2018 were collected and processed in Arkansas.
Recycling one million laptops saves the energy equivalent to the electricity used by more than 3,500 US homes in a year. For every million cell phones we recycle, 35 thousand pounds of copper, 772 pounds of silver, and 75 pounds of gold can be recovered. For all the benefits of recycling electronics, collection efforts can be costly. And with Arkansans disposing more each year it is an issue that demands our attention.
While the legislature continues to study ways to address e-waste collection efforts, there are things all of us can do to reduce the amount of products we discard. Proper maintenance of electronics can extend their usefulness. And before discarding, consider selling or donating your used device.
Many Arkansas communities offer electronic waste collection centers or events. We posted a link to find an e-waste collection center in your area on our website www.arkansashouse.org.
FOUR STATES BANDMASTERS CONVENTION THIS WEEK 01/14/20
The Four States Bandmasters Convention & Clinic will be held on Thursday, January 16 through Saturday, January 18. An expected 350 students along with directors representing 57 schools from the four states area will be in attendance.
The Four States Bandmasters Convention & Clinic brings together the musical abilities of area students who have been nominated to the Four States Honor Band by area band directors. During the course of the convention, students audition for one of three bands: jazz, concert and symphonic. Following their concert assignment, students rehearse on a daily basis and present a series of concerts to the community which will be held on Saturday, January 18 at 2:00 p.m. at the Sullivan Performing Arts Center & John Thomas Theatre. Admission is FREE and the public is invited to attend
ARKANSAS AG TO OFFER FREE SCAM PROTECTION WEBCAST 01/14/20
Later this Spring, The Office of Arkansas Attorney General Leslie Rutledge will be hosting a scam prevention webcast March 5th in recognition of National Consumer Protection Week. This free webcast on scams and consumer protection will be held from 10 to 11:30 a.m. and is open to the public.
The Attorney General's Consumer Protection Division represents and protects the State, its subdivisions, legitimate business community and Arkansas consumers.
This webcast will review the many ways the Attorney General's office can be utilized as a resource, common scams to be aware of and how to avoid them, and identity theft. Participants will have the opportunity to ask questions during the presentation.
The Attorney General's office has applied for 1.5 hours of continuing legal education (CLE) and law enforcement standards (CLEST) credit.
FRIDAY NIGHT STORMS   01/13/20
For the most part, Southwest Arkansas and Southeast Oklahoma were spared from significant damage during Friday night's (1/10) highly anticipated severe weather threats.
Flash Flood and Thunderstorm Warnings, along with Tornado Watches, were issued at various times by the National Weather Service late Friday night.
The National Weather Service reported peak wind gusts of 47 miles per hour in De Queen. 2.90 inches of rainfall were recorded for the 24 hour period in De Queen that ended at 7:00 A.M. Saturday. Around the area, Broken Bow reported 3.52 inches of rain. Idabel reported 3.76 inches. Mena recorded 3.91 inches of rain Friday night.
There were some flash flooding issues in Polk County for a time. But Polk County Judge Brandon Ellison reports that all county roads are passable.
Ice, sleet, and snow created havoc on the highways north of Mena on Saturday morning. Officers worked numerous traffic accidents caused by slick roadways north of Mena.
At the peak of the storm on Friday night, SWEPCO says that about 29,300 customers in their service area were without power. Most of those customers were in North Louisiana and in Northeast Texas after storms broke utility poles, downed wires, and toppled trees. Wind gusts of up to 60 miles per hour were reported in Caddo, Louisiana.
Other than a few trees down, Southwest Arkansas was very fortunate not to have experienced more damage from Friday night's storms.
TRIAL DATES PUSHED BACK IN SEVIER COUNTY NEGLIGENT HOMICIDE CASE 01/10/20
A pre-trial date set for earlier this week in a Sevier County Negligent Homicide case has been pushed back, according to reports from the Sevier County Court system.
Justin Williams, age 25, of Texas is accused of killing three Sevier County residents and injuring another in a car accident that occurred on Highway 41 back on October 12th, 2019.
Reports state that the smell of alcohol was allegedly coming from Williams while he was being interviewed by State Police after the accident. He also allegedly admitted to attempting to pass another vehicle in a no pass zone at the time of the collision.
Williams was arrested by local authorities on October 17th and held at The Sevier County jail before being released the same day on a $100,000 bond.
The pre-trial hearing in the case was originally scheduled for Thursday, January 9th, 2020 at The Sevier County courthouse in De Queen, however the legal team representing Justin Williams asked for a continuance and the request was granted. The date has been pushed back to March 19th, 2020.
A jury trial date in the case set for January 29th was also rescheduled. That date has been rescheduled for April 1st of 2020.
If convicted, a prison term of up to 20 years is possible for each homicide charge.
SEVIER COUNTY SHERIFF'S DEPUTIES RECOVER STOLEN TRAILER THIS WEEK 01/10/20
A trailer reported stolen from a Sevier County business was recovered by local authorities this week, and a suspect was taken into custody.
According to a report released by the Sevier County Sheriff's Department, on Tuesday, January 7th Deputies recovered a 16-foot axle trailer that had been reported stolen from Baker's Saw Shop in Lockesburg.
Sergeant Greg Davignon and Investigator Brian Hankins reportedly received information about the trailer that lead to the discovery. Officers with the department went to a residence in Howard county Tuesday and recovered the trailer, valued at $1,800 and returned the property to the rightful owner. Robert Blake Massingill was arrested and charged with felony theft of property. Massingill was held in the Sevier County jail on a $5,000 bond.
REGISTRATION DEADLINE APPROACHING AT UA COSSATOT 01/10/20
The UA Cossatot spring semester will begin on Monday, January 13, 2020, but open registration will be taking place until Wednesday, January 15, 2020. Anyone that would like to enroll in a college course at UA Cossatot for the spring semester can do so by contacting Student Services by January 15.
Six-teen and eight-week courses are being offered in class and online. The full list of courses being offered this semester can be viewed at www.cccua.edu.
UA Cossatot Admissions Advisor, Jocelin Galvez, said, "Come on by Student Services, and we will be more than happy to help you get registered for classes and answer any questions. Whether you will be a first-time college student needing more information regarding our programs and tuition costs, or simply a returning student needing to get enrolled, please stop by any of our campuses. We will get you taken care of!"
To speak with Student Services about registering for classes, please call 870-584-4471 or e-mail them at studentservices@cccua.edu. Walk-ins are always welcome. The UA Cossatot campus hours for De Queen, Nashville, and Ashdown are open Monday through Friday from 8:00 A.M. to 4:30 P.M.
TURKEY HUNT PERMIT APPLICATIONS BEGIN JANUARY 15TH 01/10/20
Turkey season may open at the beginning of April, but now is the time to begin planning for a successful season. One of the best ways to be successful on public land is to apply for one of the Arkansas Game and Fish Commission's wildlife management area turkey hunt permits beginning Jan. 15.
Many good public turkey hunting opportunities exist, particularly on the large cooperative WMAs owned by the U.S. Forest Service. However, turkeys and turkey hunters need room to spread out, which can lead to conflicts between hunters on some smaller WMAs. To increase the quality of the hunt on some of the most popular public areas, the AGFC restricts the number of hunters allowed during turkey season through random drawings. Only permit holders may hunt on the WMA during the permit hunt. However, a permit holder can have a friend alongside them to call for them. Friends and family may camp with permit holders at designated campsites on the WMA.
Applications are taken electronically through www.agfc.com, from Jan. 15 through Feb. 15, and winning applicants will be notified via email. Applications require a $5 nonrefundable processing fee. Winning applicants are not required to pay any additional fees beyond the purchase of their hunting license.
Visit www.agfc.com/turkeypermits to view a list of available permits.
ASHDOWN STUDENTS ACHIEVE MICROSOFT SKILLS IN BUSINESS CLASSES 01/10/20
The Sevier County Hospital Board of Directors is seeking community input on the design for the New Sevier County Hospital Building. Since the beginning of the journey towards building a new state-of-the-art hospital for Sevier County, project leaders have promised transparency in the entire process. That is why the board is asking for Sevier County residents to comment on the new hospital floor plan. Since 84% of Sevier County voters approved the sales tax to support the hospital, project leaders and board members have felt compelled to see helpful comments from the community.
Local residents can look at the floor plan (pictured above) and feel free to email any comments that will be helpful in the overall design of the layout of the hospital. The board is looking for helpful and thoughtful comments regarding the layout of the hospital and all submissions must be turned in by Friday, January 17th.
Please include your name and address in the body of the email. Only verified comments will be accepted.
The Bootstrap Award, which is presented annually to an individual, organization, or community that has achieved significant success "on a shoestring" budget.
The De Queen High School Quiz Bowl team competed in the Dual Educational Cooperatives Tournament this week. The match was held at The UA Cossatot Nashville Campus on Wednesday, January 8th 2020. The team went undefeated and won the tournament.
Before diving into a short list of agenda items at Tuesday night's council meeting in De Queen, Logan Pearce of Pearce Knives and Riverside machine shop addressed the aldermen to propose logistics for the "world's biggest knife" project.
The knife is projected to stand 30 feet tall and will serve as a tourist attraction for travelers to stop and see when passing through Sevier County. Ideally, visitors would stop to take pictures with the knife and then check out local shops and restaurants in town. A discussion was held surrounding the best possible location to place the pending tourist attraction, and Mayor Jeff Brown suggested a pavilion be set up near the knife in Downtown De Queen to draw tourists towards local businesses in the Downtown District.
The biggest issue surrounding the location for the knife is visibility from busy streets and well-traveled areas to ensure visitors stop in De Queen. The World's Biggest Knife conversation is set to continue in the coming months and the council will be working closely with Logan on the new tourist attraction.
City Water Department Superintendent Darren Higgins also addressed the council to report that the water tank project has been going smoothly and is expected to be complete as early as the end of January.
After approving the previous meeting's minutes, the council agreed to push the master plan discussion until the January 21st meeting. Tabling the item will allow Economic Development Director Lisa Taylor to be present for the conversation so additional questions can be properly addressed if need be.
The aldermen then approved to up the city's portion of the County Economic Development Department from $10,500 to $20,500. The also approved the transfer of $12,500 from the 2019 budget to the 2020 budget for an expansion at The City Fire Department.
The last item addressed Tuesday night was the scheduling of dates and times for all monthly De Queen City Council meetings going forward in 2020. Mayor Jeff Brown reported last fall that most other city councils around the state meet just once a month, and the decision to continue their meeting schedule as is or drop down to one meeting a month was left up to the aldermen. After a quick discussion it was agreed that the meeting times will remain the same. All De Queen City Council meetings will continue to be held the 1st and 3rd Tuesday of every month, beginning at 5:30 p.m. in city hall.
After the agenda items were all addressed, the topic of an amendment to the safe water drinking act was discussed. The council will conduct a rate survey to calculate the cost of production for city water. The rate survey will provide a breakdown of expenses and compare De Queen numbers with the numbers of a similar sized city in Arkansas.
The next De Queen City Council meeting will be held Tuesday January 21st at 5:30 p.m. in City Hall.
A man charged with multiple counts of negligent homicide for the deaths of three Horatio residents has a pre-trial hearing scheduled in Sevier County this week.
According to an Arkansas State Police report, Justin Blake Williams of Texas is listed as the driver of a 2016 Dodge Ram Truck that crossed the center line on Highway 41 October 12th, 2019 and struck a 2013 Buick Enclave, driven by Jessica Baig of Horatio.
Jessica, her husband Mirza Baig, and ten-year-old daughter, Lillian passed away as a result of the accident. The youngest daughter, Roselynn, age seven, was severely injured in the crash.
The pre-trial hearing in the case is set for this Thursday, January 9th at 9:00 a.m. in The Sevier County Courtroom, located in De Queen.
 Williams received medical services at a regional hospital after the accident and was then arrested by local authorities on October 17th. He was held at The Sevier County jail and then released the same day on a $100,000 bond.
An affidavit in the case states that Williams admitted to police that he consumed "a few" drinks but would not state how many. His speech was described as "slow and slurred" and the smell of alcohol was reportedly coming off his person while being interviewed after the accident. Williams also allegedly admitted to attempting to pass another vehicle in a no pass zone at the time of the collision.
Following the pre-trial hearing this Thursday, Williams is also scheduled for a jury trial beginning January 29th, 2020. Attorney Bryan Chesshir will prosecute the case before circuit Judge Charles Yeargan.
In addition to three counts of negligent homicide for the deaths of Mirza, Jessica and Lillian, Williams also faces one count of battery for the injuries Roselynn received from the collision.
If convicted, a prison term of up to 20 years is possible for each negligent homicide charge , as well as up to $15,000 in fines for each count.
Williams has reportedly plead "not guilty" to all charges.
A man was held in the Sevier County Jail after local authorities responded to a call about a domestic dispute in De Queen last Thursday.
A report released by The De Queen Police Department states that officer Jarrin Platt was dispatched to a home on West Wood street Thursday, January 2nd around 9:40 a.m.
 Platt was assisted in the call by Officer Michael Barnes. While at the residence, officers spoke with a man named Trinidad Abrego who reportedly admitting to slapping a woman during an incident that occurred inside the home.
Officers noted seeing visible marks on the woman's face and the man was taken into custody. Abrego was charged with assault on a family or household member in the 2nd degree and held at the Sevier County Jail in De Queen.
A hot button conversation put on hold by the Sevier County Quorum Court back in November has been tabled again until February, as decided at Monday's afternoon meeting, January 6th.
The Sevier County Quorum Court first approved the state-operated electronic timekeeping system for county employees back in December of 2018, but the discussion didn't begin to heat up until nearly a year later, when the topic of implementing the system was included on the Quorum's agenda for the November 2019 meeting.
The proposed system will require all county government employees to clock-in and out of all shifts using a digital method through computer or cell phone app to log the hours worked. The system will also keep track of sick time and vacation hours for employees as well.
The discussion sparked a variety of reactions and response from the supervisors responsible for tracking employee time, as a concern for overtime regulations was brought up, along with the issue of emergency response time for local police and paramedics.
After a lengthy discussion was held and opposing views were expressed by the Justices of the Peace, it was decided that the item would be tabled.
JP Earl Baptisse told the Quorum he feels the system would provide organization for the scheduling tasks of the department heads involved, while JP Greg Wright expressed that the tracking aspect of punching an electronic clock puts a "big brother" element over the county employees required to use the system. With no action taken and other items to address, The Quorum Court agreed to continue the discussion next month at the February meeting.
Under new business items, the official date and time of all Sevier County Quorum Court meetings was set. The same schedule will be kept as the previous years with the meetings to take place on the 2nd Monday of each month at 2:00 p.m. in the County Courthouse Conference room.
The Quorum then approved the decision to properly destroy old records kept by the county district court and to appropriate an additional $10,000 in legal fees related to the Sevier County Hospital.
The final item addressed was the decision to increase the amount of money allotted to Lisa Taylor and the Economic Development Department of Sevier County. The item was approved and $10,000 will be allotted for Ms. Taylor and the economic development department. The funds are set to provide a portion of the needed budget for economic programming, events, travel expenses, guest speakers at conferences, and other miscellaneous needs for the department, as well as the director's salary.
The next Sevier County Quorum Court meeting will be held Monday, February 10th at 2pm in the county courthouse.
The De Queen School Board will accept the retirement notice from Coach Sikes at their Tuesday meeting.
Construction continues on the new 78,000 square foot high school on the De Queen campus. The contractor is Clark Contractors from Little Rock. Despite the wet weather over the past twelve months, Superintendent Sanders says the project is on budget and on time for the 2020-2021 school year.
Imagine a certified fitness program without a high membership cost, or the intimidation of a gym; one led by someone you know in a venue as close as your church or school. That's the formula for Extension Get Fit, a program that's already making an impact on the amount spent on healthcare in Arkansas.
Extension Get Fit is a community based fitness program that also serves as a support program. Extension Get Fit is a step in the right direction for Arkansas, which ranks third in the nation for its adult obesity rate of 37 percent, according to the Trust for America's Health and the Robert Wood Johnson Foundation.
The more you exercise, the greater the health benefits. So get up and get moving and join us at the Skilled Trades Building on the UA Cossatot Campus in De Queen on Tuesday, January 14 at 5:30 pm for an introductory meeting.  Find out how you can exercise in your own community with your friends and neighbors.
The Sevier County Cooperative Extension Service offers the Get Fit for just $20 a year.  The class follows a structured training regime designed by Arkansas Extension Service specialists to use hand weights with exercises that can be tailored to different fitness levels.
The federal Centers for Disease Control and Prevention advises that adults between the ages of 18 and 64 need at least 150 minutes of moderate-intensity aerobic exercise a week and should engage in muscle strengthening exercise that works all major muscle groups twice a week. Adults 65 and older should add balance exercises in addition to the aerobic and strengthening exercises recommended for younger people.
Participating in a group exercise program and maintaining a well-balanced exercise regimen is beneficial to health. It reduces risk of heart disease, Type 2 Diabetes, and some cancers. It also improves sleep patterns and reduces stress.The program cannot only help participants maintain or increase their fitness level, but also help them gain confidence.  As people age, they might see a decline in what they were once able to do physically. The Get Fit program helps participants rebuild and maintain strength, making them a role model for health at a later age for their kids and grandkids.
The University of Arkansas System Division of Agriculture is an equal opportunity/equal access/affirmative action institution. If you require a reasonable accommodation to participate or need materials in another format, please contact the Sevier County Extension Office as soon as possible. Dial 711 for Arkansas Relay.
A man was charged with Driving While Intoxicated in De Queen on Wednesday, January 1st after local authorities conducted a traffic stop on Colin Raye Drive.
According to a report released from The De Queen Police Department, Sergeant Sunny Kimmel was patrolling Lakeside Drive when he noted observing a white truck  make a wide turn and drive through a shopping center parking lot.
The driver of the vehicle was identified as Robert Colton Rogers, age 20 of De Queen.
Sergeant Kimmel reported the smell of intoxicants coming off Rogers' person. The suspect was also reported to have bloodshot eyes and slurred speech. Rogers allegedly admitted to consuming "five or six beers" and a series of sobriety tests were conducted by the officer.
Rogers was taken in to custody for suspicion of driving while intoxicated and held at The Sevier County jail in De Queen.
The University of Arkansas Hope-Texarkana James Black School of Bladesmithing and Historic Trades, on the grounds of Historic Washington State Park, will hold a grand opening on January 17, 2020, at 2:30 p.m. The grand opening will be held at the James Black School located in the Stephens House at 601 Lawrence Street in Washington, Arkansas.
The 92nd General Assembly in ACT 510 designed the Bowie knife, commonly known as the "Arkansas Toothpick," as the official knife of the State of Arkansas. The General Assembly also passed, and Governor Asa Hutchinson signed into law, ACT 818 which designated Historic Washington, Arkansas, as the "Birthplace of the Bowie Knife, Arkansas Heritage Site" and designated the University of Arkansas Hope-Texarkana to develop and operate a school of bladesmithing in Historic Washington.
The grand opening will feature special guest, Governor Asa Hutchinson, who will formally dedicate the "Arkansas #1" Bowie knife during the event.
There will also be several other special events on the day of the grand opening. A community education class entitled "The History and Art of the Bowie Knife," will take place at 11:00 a.m. in the beautifully restored 1860 Brunson House at Historic Washington State Park. Individuals wishing to participate in the class can register by calling the UAHT Community Education Department at 870-722-8102.
Please join us at the University of Arkansas Hope-Texarkana James Black School of Bladesmithing and Historic Trades Grand Opening. For more information, call 870-722-8516.
JACOB BUNYARD GRADUATES FROM UNIVERSITY OF ARKANSAS 01/03/20
Jacob Bunyard of De Queen graduated with honors in December from the University of Arkansas in Fayetteville with a Bachelor of Science in Business Administration degree with a double major in Accounting and Finance.
Bunyard, a 2015 graduate of De Queen High School, served as President for the National Society of Collegiate Scholars (NSCS) and Vice President of the National Society of Leadership and Success (NSLS). Jacob was a member of Beta Alpha Psi, and was also active in TF College, his church ministry. During his junior year at the University of Arkansas, he studied abroad in Brazil.
His grade point average at the University of Arkansas was 3.809. Bunyard, graduating Cum Laude, was one of only 14 honor graduates among the several hundred students receiving their diplomas from the Sam Walton College of Business on the Fayetteville campus last month. His thesis presentation topic was on International Money Exchange Rate Fluctuations.
The son of Jay and Teresa Bunyard of De Queen, Jacob will begin work with Landmark CPA's in Fort Smith in January, and he plans to sit for the CPA exam in 2020.
COUNTY HOSPITAL BOARD SEEKING PUBLIC INPUT ON FLOOR PLAN FOR NEW MEDICAL CENTER 01/03/20
The Sevier County Hospital Board will be seeking public comment from the community in regards to the final floor plan design for the new emergency facility, set to open next year.
During the January 2nd meeting the board decided on a method for including the public, along with area medical providers in the process of finalizing the hospital design before submitting the plan to WD&D Architectural firm and then beginning the construction process this Spring.
Funds from the sales tax that will be used for construction and operation costs of the Hospital are set to begin generating in April 2020. The board members, legal team, architects, construction firm and various community leaders have all been hard at work planning logistics for the new medical center over the past several months.
Board Chairman Dr. Steve Cole reports that he as received comments from area residents who are concerned that the construction phase has yet to begin. Though ground has not yet been broken for the project to begin being built, the board members remain busy behind the scenes, working on legalities, insurance policies, planning and logistics issues, along with other paperwork required to bring a 24-hour a day, 7-day a week emergency healthcare facility to Sevier County. Dr. Cole says the hospital is still on track time wise, and dirt work is set to begin this Spring.
(Listen for Soundbite from Hospital Board Chairman, Dr. Steve Cole)
Audio Player
During Thursday's meeting, the board unanimously agreed to join the Arkansas Hospital Association (AHA). Cole reports many benefits will come with joining the organization, including savings on equipment purchases and additional discounts.
(Listen for Soundbite from Hospital Board Chairman, Dr. Steve Cole)
Audio Player
As far as the recent survey of the land for the new hospital goes, a move has been made to try and landscape the timber on the 18.63 acre property into a layout that supports walking trails and scenic views for visitors at the center.
(Listen for Soundbite from Hospital Board Chairman, Dr. Steve Cole)
Audio Player
Before the final floor plan is submitted to the architects, a private meeting will be held for area medical providers to offer input on the design on January 8th. The following day on January 9th, the floor plan will be published on KDQN for the community to view online and public comments can then submitted to the hospital board.
(Listen for Soundbite from Hospital Board Chairman, Dr. Steve Cole)
Audio Player
For more updates regarding the Sevier County Hospital Construction development, keep listening to KDQN 92.1 FM and viewing KDQN.net online.
2019 WEATHER SUMMARY – DE QUEEN 01/02/20
It was a very wet year in De Queen in 2019. Rainfall for the year totaled 66.18 inches. The average annual rainfall for De Queen is around 51 inches.
The most rain fell during the month of May when we recorded 10.91 inches.
The official hottest days in 2019 were 98 degrees recorded on both September 7th and 8th. The hottest day ever recorded in De Queen was 105 degrees on August 12, 1943. The coldest mornings in 2019 were 21 degrees recorded on both February 8th and 9th. The coldest day on record in De Queen is minus 16 degrees on February 12, 1899.
#1 Country 92.1 is the official reporting station for the National Weather Service in De Queen.
CHILD STRUCK BY VEHICLE WHILE BIKE RIDING IN DE QUEEN 01/02/20
A child was struck by a car while riding a bicycle in De Queen last week, according to a report released by local authorities.
The report from The De Queen Police Department states that Sergeant Bucky Sawyer was dispatched to North 4th street and W. Vandervoort on Friday, December 27th at 4:26 p.m.
Upon arriving at the scene,Sergeant Sawyer reported speaking with the driver of the vehicle, who stated they had been traveling South on North 4th street when a child crossed the road on a bicycle in front of them without stopping.
The report states that the driver claimed they attempted to stop the vehicle but was "unable to do so."
Damage to the vehicle caused by the accident included a shattered driver's side windshield as well as damage to the left front fender.
The child was transported by medic 16 for medical attention.
ARKANSAS STATE POLICE LAUNCHING NEW ONLINE SCHEDULING TOOL FOR DRIVER'S LICENSE TESTING 01/02/20
Beginning next week anyone with a valid Arkansas driver learner's permit can begin using an online scheduling tool to arrange the final step toward becoming a motor vehicle licensed driver. The scheduling tool will be accessible beginning Monday, January 6th through the Arkansas State Police Driver Exam web site at ar.gov/aspdrivertest
Online scheduling will make it easier for permit holders and anyone who must accompany the skills test applicant to set a specific date and time for the skills test and avoid waiting in line or possibly being turned-away due unexpected large numbers of applicants at a testing location and impending closing hours.
"This is another step toward modernizing the process of obtaining an Arkansas driver license," said Colonel Bill Bryant, Director of the Arkansas State Police.
Almost ten years ago the state police began installing computers at the 115 testing sites around Arkansas for driver license applicants to use in taking their knowledge test. Offering online study guides, online practice tests and voice prompted study features have been other modern additions for testing operations.
We're always listening to the citizens when they voice their concerns about the testing process and I hope the scheduling module will prove to be a huge benefit for skills test applicants, particularly the parents and guardians who accompany their first time drivers to any of the testing sites around the state," Colonel Bryant commented.
Anyone planning to proceed with the skills test, whether it has been scheduled online or not, is strongly encouraged to review the checklist of items and other information provided at the web site or provided to them when the learner's permit was issued. The test site locations will continue to offer an open door availability for walk-in knowledge and skills test applicants.
When the scheduling module goes live next week, the online system can only be used to schedule skills tests for Class D licenses (i.e. a license to drive a conventional passenger car or truck). Plans are being considered to expand the scheduling system in the future to include other testing services, such as commercial driver license testing operations and knowledge tests for Class D applicants.
Driver License Testing is administered by the Arkansas State Police Highway Patrol Division which is a part of the Arkansas Department of Public Safety.
ARKANSAS AG ISSUES HEALTH INITIATIVE 01/02/19
Getting in shape is always a top New Year's Resolution and joining a gym is a popular step in achieving that goal. More than 60 million Americans are members of health clubs and gyms, according to the International Health, Racquet & Sportsclub Association. While the decision to join an exercise program or gym can be a pleasant and rewarding experience, sometimes, it's not.
"Investing in your health is important for your physical and mental wellbeing," said Attorney General Rutledge. "But reading the fine print, getting all sales promises in writing and knowing the cancelation and billing policies are crucial in securing your fiscal wellbeing and avoiding any unfortunate surprises."
Arkansas Attorney General Leslie Rutledge addresses some concerns received by her office on poor practices at health clubs, and what to look out for before signing on the dotted line.
Ask about trial periods so you can sample the gym without obligation to join.
Ask about hours of operation and any limits to certain memberships.
Do instructors and trainers have special qualifications or expertise to best serve its members?
Ask what the cancellation policy is upfront and the costs of any joining or cancellation fees.
Ask about automatic renewal policies and any recurring annual fees.
If signing a contract for a specific time period, are there extenuating circumstances that would allow breaks in the contract such as injury, illness or moving?
If a sales person agrees to special perks, waived fees or price changes, always make sure they are in writing and approved by the manager. The law requires that a copy of the signed contract be given at the time of joining.
Finally, before joining a health club, consider contacting the Arkansas Attorney General's Office and Better Business Bureau to find out if complaints have been filed against the gym.
For more information about consumer-related issues, contact the Arkansas Attorney General's Office at (800) 482-8982 or consumer@ArkansasAG.gov or visit ArkansasAG.gov or facebook.com/AGLeslieRutledge.
MINIMUM WAGE TO INCREASE IN ARKANSAS JANUARY 1ST 12/30/19
New laws are in effect as of January 1 st across the state, including new wage rules. The minimum wage increases to $10 per hour in 2020, and then bumps up to $11 per hour in 2021.
At the end of 2019, the minimum wage in Arkansas is $9.25 per hour.
Arkansas voters passed Issue 5 in 2018 to increase the minimum wage employees will earn around the state. Business owners are divided on the pay hike saying that it could drive
prices of products and services up.
Arkansas is one of twenty-one states seeing minimum wage hikes on January 1, 2020. Surrounding states of Texas, Louisiana, Oklahoma, Tennessee, and Mississippi continue to
use the federal minimum wage rate of $7.25 per hour. Missouri increases its minimum wage from $8.60 to $9.45 per hour in 2020.
RUFFLING FEATHERS FOR FARMERS IN ARKANSAS 12/31/19
The $4.50 per square foot, that state assessment officials last year increased their recommended appraisals of standard chicken houses, has frustrated state legislators, who have
questioned the valuations. Lawmakers in Little Rock passed a resolution recently condemning the state Assessment Coordination Division's poultry house valuations and urged further study.
Assessment officials say it's time to update poultry house appraisals, which have remained unchanged since 1995. Several lawmakers though argue that the chicken houses are a
special type of property, and the rate increase from $4.50 to $9 per square foot on broiler houses was changed without proper representation for the farmers.
The Assessment Coordination Division was created to help ensure that local taxes across Arkansas were levied equitably. But in addition to the famers being upset about increased
property-tax bills, there were misconceptions about whether the division's recommendations were binding on county assessors who felt the rates were too high in their respective
counties. The division publishes guidelines to assist assessors,
but they are not mandatory.
The final authority to determine market value in a specific county lies with that elected assessor. Lawmakers argue that while the guidelines aren't binding on assessors, most are forced to abide by them because they don't have the resources to independently develop their own  valuation measures.
State Representative DeAnn Vaught of Horatio, a poultry farmer told the Arkansas Democrat-Gazette that the issue is still "muddy" even after a letter was sent from the Division to
lawmakers addressing concerns. Representative Vaught said some farmers could go out of business. Polk County Assessor Jovan Thomas told the Arkansas Democrat-Gazette that most of the confusion appeared to have cleared from her perspective. She said that she has spoken with many poultry farmers whose concerns were eased after she walked them through the new appraisal guidelines. Most, she said, ended up owing far less that expected. Thomas, who said Polk County has one of the highest concentrations of chicken houses in the state, added that new poultry houses are affected most by the new guidelines, but she said that after meeting with one farmer in the middle of building new chicken houses, even he was surprised at how little the taxes would increase.
To determine the property tax owed in Arkansas, 20% of a valuation is multiplied by a millage rate. Under the state constitution, a property-tax bill can increase at most 10% a
year when the valuations increase. Thomas, the Polk County Assessor, says the Assessment
Coordination Division's poultry house valuations were accurate based on poultry house sales in Polk County. If anything, she said, the rate remains favorable to the farmer. In
recent months, Thomas said that poultry farmers in the area have come to realize that the new valuations are not as tremendous and scary as they thought. "We just had to take the time to explain it to our constituents", Thomas said.
A spokesman with the Department of Finance and Administration noted that change is difficult, but that the new rates will benefit communities. The majority of the property- tax money is used to educate children in public schools locally. But some farmers argue that higher taxes on poultry houses could have an adverse effect by discouraging the construction of broiler houses.
AGFC COLLECTING XMAS TREES FOR FISH HABITATS 12/31/19
The Arkansas Game and Fish Commission has set up drop-off locations for your used Christmas tree. The trees will be given a second life as a fish habitat.
Game and Fish says that no artificial trees should be used, and trees should be free of any decorations which include lights, tinsels, and ornaments.
The brush piles will sink with standard cinder blocks tied to the tree with either parachute cord or heavy baling wire. These materials last for an extremely long time and keep the tree anchored to one spot.
Trees can be dropped off at any of the following locations
through the end of January:
Millwood Lake – Cottonshed, White Cliff's Recreation Areas,
and the Millwood State Park ramp on the point.
Dierks Lake – Jefferson Ridge South Recreation Area
De Queen Lake – Any Corps of Engineers boat ramp
Gillham Lake – Any Corps of Engineers boat ramp
Lake Greeson – New Cowhide Cove and Self Creek Recreation
areas.
A man who was reported to be shoplifting at a store in De Queen was held in the Sevier County Jail after authorities responded to a call last week.
According to a report released by the De Queen Police Department, Officer Kristopher Hundley was dispatched to the Dollar General in De Queen on Sunday, December 22nd in response to a call about a shoplifter inside the store. The suspect was described as a white male seen wearing a blue sweatshirt and jeans.
Employees at the store reported to the officer that a man "sounded suspicious" while in the restroom, and was seen leaving the building before quickly re-entering after exiting. Upon re-entering the store the man was seen with a woman in an area that did not have cameras and the two were reportedly making excessive noise.
When the suspect left the store, officer Hundley made contact with the man and informed him of the shoplifting call. The man was identified as David Shroeder, age 35 of Oklahoma.  The store manager reported locating an unopened package of pepperoni and beef jerky inside Shroeder's pocket. Shroeder reportedly later admitted to taking the items without paying because he was hungry. The store manager decided to press charges and the suspect was apprehended. Shroeder was charged with theft of property and held in the Sevier County Jail.
UA Cossatot Division Chair of Skilled and Technical Sciences, Steve McJunkins, said, "Thank you, Weyerhaeuser, for this generous donation and all your support. We could not provide this level of training without the assistance of our business partners."
To learn about classes and programs offered at the UA Cossatot Lockesburg Campus, please contact Student Services at 870-584-4471. To learn about ways one can support UA Cossatot, please contact UA Cossatot Foundation Director, Dustin Roberts, at droberts@cccua.edu or 870-584-1172.
Officers with the De Queen Police Department responded to a 911 Hangup call on East Hayes Avenue and Lakeside drive on December 24th around 3:04 p.m.
A male and female were reportedly seen walking down Vandervoort street by police at the time officers were dispatched to the residence.
Sergeant Wayne Baker and Jarrin Platt worked the incident and spoke with a man who reported seeing a couple arguing at a nearby park.
Upon making contact with the man and woman, the woman stated her name to be April Bray, age 24. The woman reportedly later admitted her true name was Haley Kesterson and she had an active warrant. Kesterson was placed in custody and transported to The Sevier County jail for the active warrant and additionally charged with obstructing Government operations.
Organizers of the Salvation Army Bell ringing campaign have reported the week of December 9th-15th was successful, as many churches, city and county volunteers as well as civic groups and businesses volunteered their time to raise funds for families in need around the local area. The campaign took place at the wal-mart on Colin Raye Drive in De Queen throughout the holiday season.
Contributing groups include The Sevier County Sheriff's Department, The County Courthouse, Kern heights baptist church, the city of De Queen, De Queen Rotary Club, First Baptist Church, and De Queen Auto Group.
The week of December 16th-22nd was also a success as The American Legion/VFW along with UA Cossatot and KDQN contributed throughout the week.
Saint Barbara's Catholic Church and De Queen Church of Christ volunteered their time this week to help ring the bell for the campaign.
According to organizers and volunteers for The Salvation Army, The fundraising effort went so well because so many local residents contributed their time and energy to these efforts. The initiative begins the day after Thanksgiving and continues until Christmastime. The total amount distributed to residents in need amounts to $ 14,466.32 this year. All funds raised have been distributed to local families in the community.
After reviewing the budget for 2020, some corrections were made to the line item titles and the budget was then approved with the exception of the personnel fund.
After an executive session was held, the council elected to stay with the freeze on raises, with the exception of an employee obtaining a certification from a class attended.
The council then approved the decision to distribute $500 bonuses to Mayor Ruth, JoAnna Giusti and Justin Ruth. New wastewater superintendent Matt Webb also received a Christmas bonus in the amount of $50.
After correcting an error, the previous meeting's minutes along with November financial report and bills were approved and the council briefly discussed progress on the new senior building and sidewalk project before holding an executive session and then adjourning shortly after 8:00 p.m.
Local police officers responded to a call about gunshots heard in De Queen Thursday, December 26th.
De Queen Police Chief Scott Simmons told KDQN that officers responded to the 500 block of West De Quincy Avenue at 6:38 p.m. Thursday night. Upon responding to the call no active shooter was found in the area and no victims were discovered. Police say no further gunshot reports have been called into the department since the initial call.
The plan is reviewed every five to seven years to adapt to changing needs by developments in Arkansas's deer herd and available habitat.
The plan was drafted by the agency's deer program coordinator and assistant deer program coordinator with considerable input from the agency's Deer Management Team, a collection of biologists and enforcement personnel from every region of the state. Additional review was provided by Wildlife Management Division administration as well as representatives from the agency's Research, Evaluation, and Compliance Division and Communications Division before being submitted to the Commissioners for their review.The draft of the plan and a public comment survey are available at www.agfc.com/en/hunting/big-game/deer/2019-strategic-deer-management-plan/. Comments will be accepted until Jan. 20th. The Deer Management Team will then make needed revisions and submit the final draft to the Commission at its regularly scheduled February meeting.
FIRST DAY HIKES ORGANIZED BY ARKANSAS STATE PARKS 12/26/19
Make a New Year's resolution to improve your health and happiness by kicking off 2020 with an invigorating First Day Hike at an Arkansas State Park.  On January 1st, Arkansas will join state parks across the country by offering unique programming as a part of this annual event.  Last year nearly 55,000 people rang in the New Year, collectively hiking over 133,000 miles throughout the country on guided hikes. The First Day Hikes initiative encourages everyone to celebrate the New Year with an outdoor exploration."So many people start the year with resolutions about seeking more authentic experiences, as well as taking control of their own health and fitness," said Arkansas State Parks Chief of Interpretation and Program Services Kelly Farrell. "With our First Day Hikes, you can put those good intentions right into action! We hope our visitors will take advantage of our programs so they can turn goals into accomplishments on day one of 2020."
Visit arkansasstateparks.com for more information.
SPECIAL HOLIDAY DEER HUNT IN ARKANSAS DECEMBER 26TH-28TH 12/26/19
Deer hunters using modern guns have one more chance to collect on their scouting time and tag a trophy. The statewide modern gun Holiday Deer Hunt is Dec. 26-28.
Established during the 1999-2000 deer season, the Statewide Holiday Deer Hunt was created to enable hunters another opportunity to get out and enjoy the outdoors and harvest deer while home for the holidays. "A lot of hunters will receive hunting equipment for Christmas, and they want to put those items to use right away," said Ralph Meeker, Deer Program Coordinator for the Arkansas Game and Fish Commission. "There also are a lot of families and friends who only see each other during the holidays and this hunt enables them to continue their hunting traditions."
The holiday hunt is structured identically to the regular modern gun hunts with the exception that no dogs are allowed anywhere in the state. All deer taken during the hunt count toward a hunter's seasonal bag limit for the zone where they are hunting. Some wildlife management areas and national wildlife refuges are closed to modern gun hunting during the hunt, but many will be open.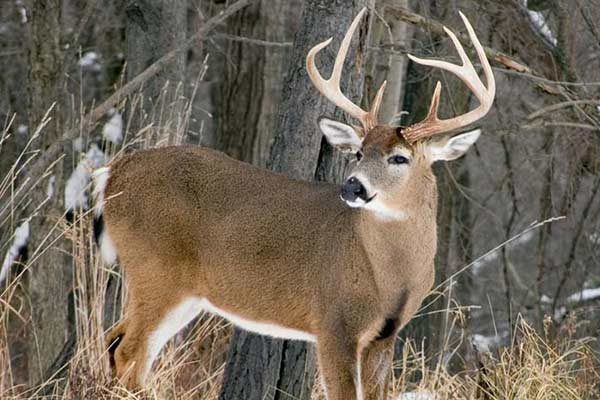 Also ahead is the second Youth Hunt, Jan. 4-5. This also is a statewide hunt with no dogs allowed.
"We don't see as much interest in the second youth hunt as the first," Meeker said. "But there are still plenty of deer out there for young hunters to pursue and it gives them one last shot to use those new rifles they may have gotten at Christmas."
Hunters 6 to 15 years old can go after deer with modern guns, muzzleloaders or archery gear. Youths who have passed hunter education may hunt on their own. Youths who have not passed hunter education must be under the direct supervision of an adult who is 21 or older. The adult mentor may not carry a hunting weapon of their own during the hunt.
This year's extremely good mast crop has kept many deer deeper in the woods more than usual, which has not played in favor of hunters who have stayed on the stand in front of food plots or feeders.
"When the woods are full of acorns, the deer will absolutely focus on that food source as long as it is available," Meeker said. "However, some acorns have been on the ground for a while and have begun to rot, especially with all the wet weather we've had. This may cause deer to begin moving more during the late season and going back to food plots and feeders. You never know unless you're out there hunting."
Visit www.agfc.com/deer for more information on deer hunting in Arkansas.
The college's Student Services department has Admissions and Recruitment Specialists at the Ashdown, Nashville, and De Queen Campuses. To sign up for classes or to learn about educational opportunities, they can be reached at 870-584-4471 or studentservices@cccua.edu. Walk-in visits are welcome from 8:00 A.M. to 4:30 P.M. Monday through Friday.
The Spring 2020 semester includes available courses in general studies, student personal development, accounting, biology, business, child development, fine arts, criminal justice, health and safety, political science, Spanish, English, and sociology, to name a few.
The college also offers courses in specific programs, including nursing, welding, radio-television broadcasting, industrial electricity and technology, automotive services, diesel technology, cosmetology, the physical therapist assistant program, and the occupational therapy assistant program. Medical pre-requisites are available to take, and UA Cossatot will also be offering EMT classes this upcoming semester at the Nashville Campus.
UA Cossatot has four campuses and will be offering classes for students to take in-class, online, during the day and evening. The college also provides AV courses.
Students are encouraged to sign up as soon as possible to enroll in the courses they need. The final day to register for the spring 2020 semester is January 14. Spring 2020 classes begin at UA Cossatot on January 13.
An Ashdown, Arkansas resident died Friday, December 20th after a car accident in Sevier County, according to a report from The Arkansas State Police.
The preliminary crash report states that the single-vehicle wreck occurred after a 2007 Toyota Highlander overturned at 9:10 a.m. on Highway 27 in the city of Ben Lomond.
The driver of the vehicle was identified as a woman named Peggy Lovewell, age 75 of Ashdown, and the passenger is listed as Jason Lovewell, age 43 of Ashdown as well. The narrative in the report states that the car overturned after the vehicle struck a culvert while traveling west on Highway 27.
Peggy Lovewell died from injuries sustained in the wreck and Jason Lovewell was transported to UAMS to receive medical treatment.
The report lists the weather conditions as clear and the roads have been described as dry at the time of the accident.
The family of the deceased has been notified of the fatality.
MAN JAILED AFTER POLICE SEARCH HOUSE IN HORATIO 12/23/19
A man was arrested in Sevier County after authorities conducted the search of a residence in Horatio last week.A press release provided by The Sevier County Sheriff's Department states that Narcotics officers with the 9th West Judicial Drug Task Force and the Arkansas State Police executed a search warrant at a house on Messer Street in Horatio, Arkansas on Wednesday, December 18th. The Sevier County Sheriff's Department assisted with the search, which resulted in the arrest of a 28-year-old Horatio resident named Dustin Taylor.
Taylor has been charged with possession of a controlled substance, possession with purpose to deliver methamphetamine, possession of drug paraphernalia, and maintaining drugs on premises.
Dustin Taylor was held in The Sevier County Jail on a $50,000 bond.
ASHDOWN SCHOOLS RECOGNIZE TEACHERS OF THE YEAR 12/23/19
On, Monday December 16, Ashdown Public Schools recognized their campus Teachers of the Year and announced the District Teacher of the Year.  Teachers from each campus were able to vote for their Teacher of the Year and a special committee with much difficulty chose AHS teacher Jennifer Simmons as the District TOY.
The TOY for Ashdown Elementary is Gerina Ritter; L.F. Henderson – Diana Blankenship; AJHS – Lacy Shamsie; AHS – Jennifer Simmons.  Ashdown Superintendent Casey Nichols said, "I am so proud of these amazing teachers!  Each and every day they go above and beyond for our students in order to provide them with the best education possible!  They love, protect, and help each and every student, they know our students and meet them where they are to give them what is needed in order for them to grow into educated and productive citizens."
Mrs. Ritter is an Ashdown graduate who has worked in this district for 19 years, with her experiences including being a second-grade teacher, a physical education teacher and presently, a kindergarten teacher.  Additionally, she is co-sponsor for the AJHS cheerleaders and has served in this position for the past 3 years. According to AE Principal Teresa Wake, "We appreciate Mrs. Ritter's passion for her students.  She is caring, knowledgeable, and a hard worker.  She communicates well with the parents, community, and our staff."
Ms. Blankenship graduated from Ashdown High School in 1991.  She started working as a paraprofessional in August of 2002 while working her way through college.  She graduated from Texas A&M in Texarkana in May of 2015.  Ms. Blankenship stated that she thoroughly enjoys teaching for the Ashdown School District.  She cherishes being an Ashdown Alumni and feels it is a privilege to work and have her daughter, Gracyn, attend the same district that she graduated from.
During the graduation ceremony, UA Cossatot Chancellor, Dr. Steve Cole, introduced Dr. Maria Markham, Director of the Arkansas Department of Higher Education (ADHE) and Alisha Lewis, Associate Communications Director for ADHE. They were invited to the ceremony to present Dr. Cole and UA Cossatot with a sample check for 1.1 million dollars.
This check was used to represent the total amount of money that has been awarded to UA Cossatot students through the Arkansas Department of Higher Education using funds generated by the Arkansas Scholarship Lottery.
In the ten years since its inception, the lottery has raised more than $908 million to help provide more than 542,000 college scholarships for Arkansas students.
To apply for a lottery scholarship in Arkansas, please visit the Department of Higher Education's website, scholarships.adhe.edu, to complete the Arkansas YOUniversal Scholarship Application.
NURSING HOME RESIDENTS EVACUATED AFTER FIRE THURSDAY MORNING 12/19/19
Residents of a nursing home in De Queen were evacuated after a fire broke out at the facility Thursday morning.
A report from The De Queen Fire Department states that 12 firefighters were dispatched by the all-call alarm at 9:46 a.m, Thursday December 19th. The department utilized two fire trucks and arrived at Bear Creek Health Care on Colin Raye Drive at 9:47 a.m, just one minute after being dispatched to the scene.
Fire Chief Dennis Pruitt commended the Bear Creek staff and assisting agencies for their efforts in evacuating the residents quickly and efficiently. The chief says the staff originally thought the incident was just a drill before finding out an actual fire caused by a heater had ignited inside the building.
(click for Chief Pruitt soundbite)
*
Audio Player
With no injuries reported and residents safely brought back inside, the department left the scene by 10:36 a.m. Assisting agencies include local volunteer fire departments and The Sevier County Sheriff's Department.
HEMP PRODUCTION MEETING SEES LARGE TURNOUT IN DE QUEEN THURSDAY 12/19/19
Nearly 150 farmers from Sevier County and the surrounding area turned out for a Hemp farmer production meeting held at UA Cossatot's De Queen campus Thursday, December 19th. Well-Known figures in the community in attendance included Sevier County Judge Greg Ray, De Queen Mayor Jeff Brown, Economic Development Director Lisa Taylor and a host of community leaders.
(De Queen Mayor, Jeff Brown attending the Hemp Farmer Production meeting at UA Cossatot in De Queen Thursday, December 19th)
County Agent Rex Herring thanked the meeting attendees and welcomed Attorney Rusty Rumley from The National Agricultural Law Center to lead the event presentation.
The main focus of the meeting was to address the legal regulations surrounding industrial hemp production for farmers in Arkansas. The long list of legalities circulating around the hemp discussion includes seed selection, pesticide use, processing, growing and selling of Industrial Hemp products.
Questions about the industry began to rise after The USDA put new regulations into effect in October 2019, and removed Hemp from the controlled substance list.
Though the new regulations provide more economic opportunities for area farmers, the rules won't permit just anyone to grow hemp in Arkansas. As Mr Rumley says no one with a controlled substance-related criminal conviction in the last 10 years will be eligible to grow the product.
The program also featured an update on 2019 research trials and plans for the coming year in 2020, as presented by John Carlin of the Arkanas Crop variety improvement program.
The meeting also provided a list of "do's" and "don'ts" for Hemp production and allotted time for questions from curious farmers to be addressed by a panel of experts. Though the laws involving industrial hemp production seem to have already changed so recently, Mr. Rumley also says the laws are expected to change over the next year and again the following year after that. As the industry evolves, the rules surrounding Hemp production will grow and change with it.
More news regarding hemp farming in Arkansas will be announced as information becomes available to KDQN.
ASHDOWN SCHOOL BOARD MEMBER RECEIVES AWARD AT ASBA CONFERENCE 12/19/19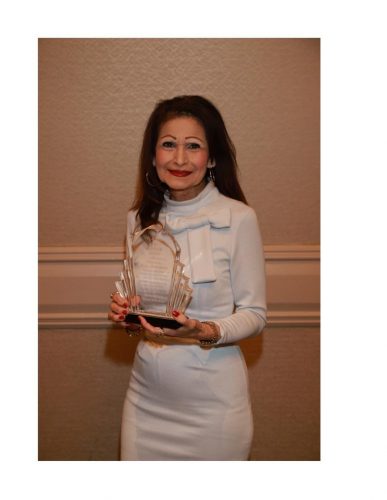 Congratulations to Ashdown School Board Member Rosa Bowman on receiving a Platinum Award for completing 400 hours of in-service training at the annual Arkansas School Board Association (ASBA) Conference in Little Rock. Mrs. Bowman is also President-Elect for the association.