---
Auction
---
---
Employment
Operator/Service Technician
The Sevier County Water Association is accepting applications for the position of Operator/Service Technician. A great benefit package is offered, including 401K, partial employer paid health insurance, paid sick & vacation time.
Water Treatment and Distribution License Grade II preferred but not required for hire, but will be required within 12 months of hire.
Must be able to pass a Drug Test.
Salary depends upon experience.
Applications may be picked up at 479 De Queen Lake Road. 8 am to 4:30 pm Monday through Friday.
The Sevier County Water Association is an Equal Opportunity Employer.
102920
---
Cossatot Conservation District
has an opening for a Conservation Technician Aide
This is a full-time temporary position. Applicants may bring resume or pick up application @309 W. Collin Raye Drive, De Queen.
---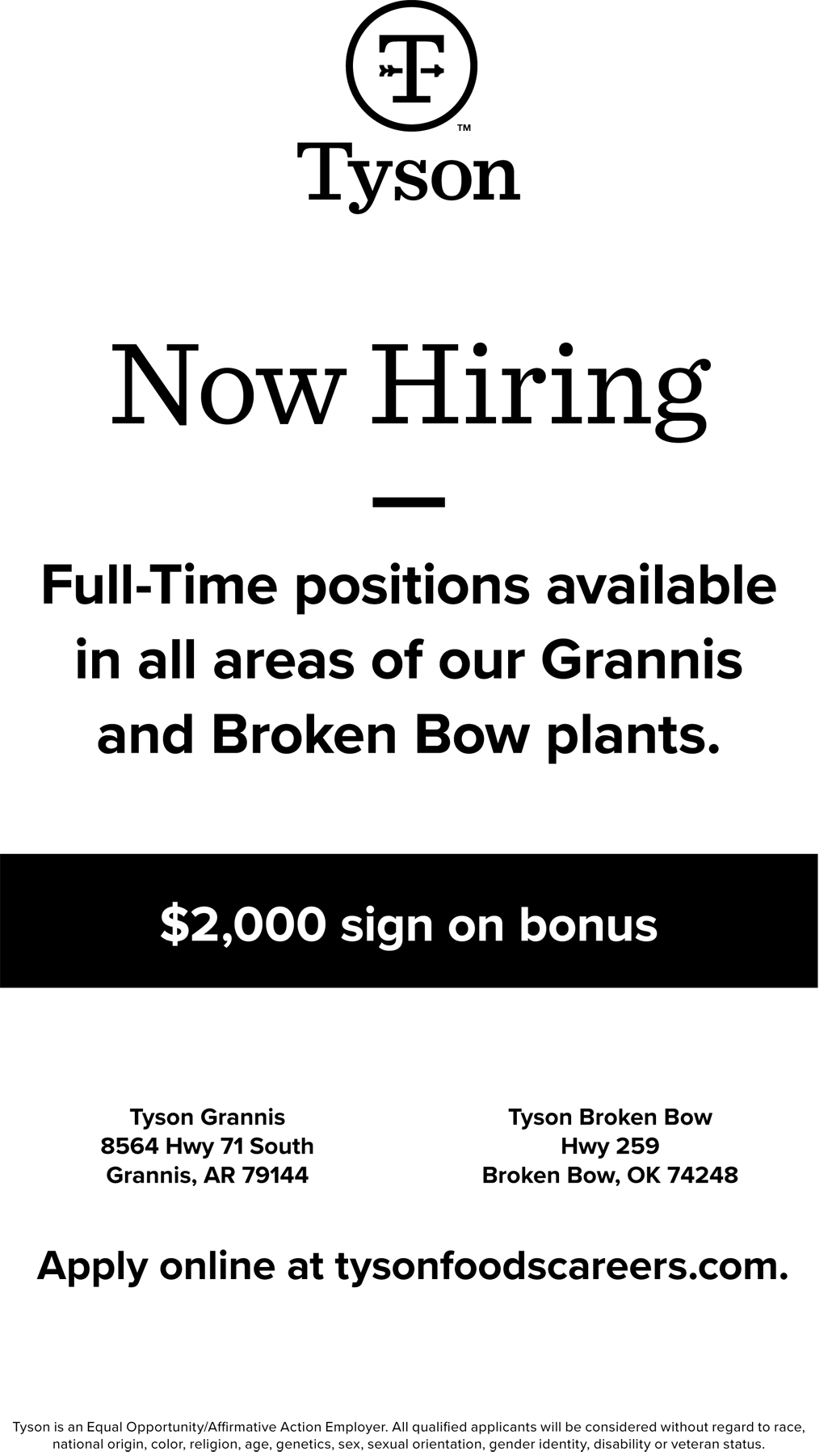 ---
---
---
For Rent
APARTMENT FOR RENT
2 Bedroom/1 Bath Apartment for rent
Washer/Dryer Hookup
Water Included
(870) 784 – 0966
                                                                                                                                   102720
---
---
For Sale
---
---
Services Offered
---
---
---
Yard/Garage Sales
---
---